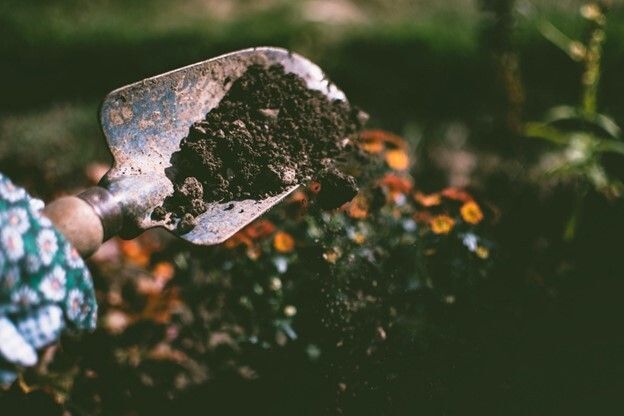 5 Low-Maintenance Gardening Tips for Seniors
Many seniors enjoy gardening, and this hobby has countless benefits! However, gardening can be tough for some seniors simply because it is a physical hobby that requires a certain degree of mobility. If you'd like to learn more about budget-friendly gardening in your golden years, Keep Charlotte Beautiful has some great tips and resources to help you dive into the hobby safely – and maybe even start a business down the line!
Create an Accessible Yard
First, it's important to ensure that your yard is accessible. You may use a mobility aid, or you might just move a bit more slowly than you used to, but that doesn't mean you can't make the most of your yard space. To design an accessible yard, Patio Furniture recommends implementing rubber pathways to prevent slips and falls, adding ample seating so that you can rest whenever you need to, and putting up a fence to secure your property. You'll also want to choose raised garden beds that won't require you to bend much to reach them.
Try Native Landscaping
Focusing on native landscaping is a great way to learn more about your local ecosystem. If you're unsure of which plants are local to your area, you may want to head to your nearest gardening center to ask! The staff will be happy to help you out and give you recommendations. They can tell you which plants will be easiest to grow in your garden during different seasons.
Cultivate an Indoor Garden
What if working in your backyard is simply too much for you? If you're concerned that planting, tending, and harvesting outdoor garden beds are too physically intensive for you, you may want to set up an indoor garden. Generally, indoor gardens are smaller, and you can grow yours in a place that is easy to reach and gets ample sunlight! If you'd like to create a windowsill garden, Better Homes & Gardens recommends rooting cuttings in water and changing the water in the containers on a weekly basis. You can get started by planting herbs or vegetables like cherry tomatoes, pole beans, or loose-leaf lettuce.
Hire Landscapers for Help
Chances are, you won't be able to tackle all of these tasks on your own. And if you don't have family or friends in the area who can help you out with all of your gardening and landscaping duties, you may need to hire landscapers for assistance. Hiring trustworthy landscapers can take time, but putting in the extra effort is worth it! To find landscapers that will suit your needs, it's worth looking for someone Florida Friendly who fits your budget and has the availability to complete work on your preferred timeline. If you're not sure where to begin, you can ask your friends and neighbors in the area for recommendations.
Start a Gardening Business
Many seniors enjoy having a side hustle in retirement for some extra income. If you're passionate about gardening, and your garden produces large harvests, you may be able to sell some of what you grow. To spread the word about your new business, you could hang up flyers around your neighborhood. And if you're interested in expanding your business one day, you may want to put up a website and social media pages so that more customers can contact you.
Gardening While In Assisted Living
Are you transitioning to assisted living? Many assisted living communities allow seniors to do their own landscaping, grow plants inside, or to assist with a community-style garden. You don't need to give up your green thumb and can continue to do your part, just do some research to find a place that fits your personal preferences.
Gardening is a fantastic hobby to pick up at any age. However, seniors may need to take some extra precautions to stay safe while gardening. With these tips, you'll be able to garden throughout retirement and potentially make some income on the side, too!
Photo via Pexels
Keep Charlotte Beautiful provides residents and visitors with opportunities to join fun, like-minded individuals who are passionate about protecting Charlotte County's natural resources. Contact us today to learn more! (941) 764-4390